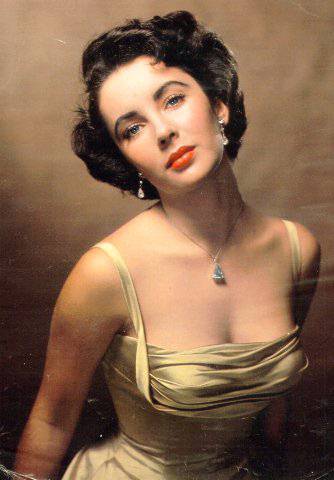 Legendary actress Elizabeth Taylor, whose violet eyes, tumultuous love life and passion for diamonds epitomized Hollywood glamour, died on Wednesday at age 79.
The star of "Cleopatra" and "Who's Afraid of Virginia Woolf?" died at Cedars-Sinai Medical Center in Los Angeles surrounded by family after a long battle with congestive heart failure that sent her to the hospital six weeks ago.
In a career spanning seven decades, Taylor first gained fame in 1944′s "National Velvet" at age 12 and was nominated for five Oscars. She won the best actress award for "BUtterfield 8″ (1960) and "Who's Afraid of Virginia Woolf?" (1966) with actor Richard Burton, whom she would marry twice.
Taylor's eight marriages, health problems, prescription drug addiction and ballooning weight often overshadowed her career, but she overcame adversity and used her fame to advocate for causes such as AIDS education and research.
Her death triggered an outpouring of tributes from Hollywood luminaries like Barbra Streisand, recording stars such as Elton John and politicians including former president Bill Clinton and Secretary of State Hillary Clinton.
Speaking for her family was her son, Michael Wilding, who called his mother, "an extraordinary woman who lived life to the fullest, with great passion, humor, and love."
"It wasn't just her beauty or her stardom. It was her humanitarianism. She put a face on HIV/AIDS," Streisand said. John called her "a Hollywood giant" and an incredible human being.
In a joint statement, the Clintons called her "thoroughly American royalty." read more of the original article click here.