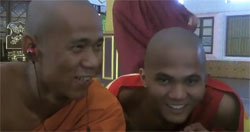 I came across this the other day. It is a video by a group of people called Globe-slacker. The name of the video is "One Day".  This group of travellers who travelled by jeep from south East Asia to South Africa. It is really good, fairly catchy song as well.
Some shots from a two year trip around the world, which included some backpacking in South East Asia, driving a Jeep from China to South Africa and we also flew over to Ghana for a wedding and to Dubai to see my sister. We didn't have an overarching theme for each clip (like where the hell is matt, or whatever), but I just picked a selection, that for me ummed up the overall vibe of the trip, which was mostly just crazy / funny / happy.
Just a reminder that the negative images of the world that dominate the news and media, while it makes sense that they be shown, do not represent the vast majority of the people and places out there…
99%…. of the world is chill… the world is still smiling
visit globe-slacker.com for more info and lots of stats and photos.  
Global-Slacker (One Day)
music by matisyahu – one day