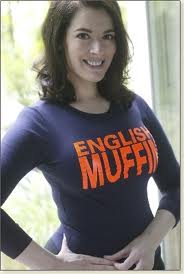 Christmas is coming and the goose is getting fat. There is Christmas food programs all over the TV and Nigella is in over drive on the food network.
We all love Nigella and how she plays with her food and how she looks seductively at the camera and eats her food. This is a very funny video that has been cut together to get Nigella Talking Even Dirtier that usual. Nigella reveals some racey culinary fantasies. Mmmmmm. 
Ahh innuendo got to love it.