No experience is a cause of success or failure. We do not suffer from the shock of our experiences, so-called trauma – but we make out of them just what suits our purposes. – Alfred Adler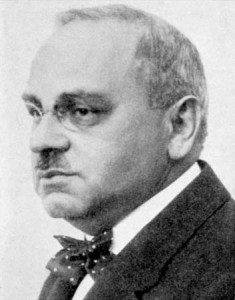 Alfred Adler (February 7, 1870 – May 28, 1937) was an Austrian medical doctor, psychotherapist, and founder of the school of individual psychology.
In collaboration with Sigmund Freud and a small group of Freud's colleagues, Adler was among the co-founders of the psychoanalytic movement as a core member of the Vienna Psychoanalytic Society. Adler called it individual psychology because he believed a human to be an indivisible whole, an individuum. He also imagined a person to be connected or associated with the surrounding world.
He was the first major figure to break away from psychoanalysis to form an independent school of psychotherapy and personality theory. This was after Freud declared Adler's ideas as too contrary, leading to an ultimatum to all members of the Society (which Freud had shepherded) to drop Adler or be expelled, disavowing the right to dissent (Makari, 2008). Following this split, Adler would come to have an enormous, independent effect on the disciplines of counseling and psychotherapy as they developed over the course of the 20th century (Ellenberger, 1970).
 He influenced notable figures in subsequent schools of psychotherapy such as Rollo May, Viktor Frankl, Abraham Maslow and Albert Ellis. His writings preceded, and were at times surprisingly consistent with, later neo-Freudian insights such as those evidenced in the works of Otto Rank, Karen Horney, Harry Stack Sullivan and Erich Fromm. – wikipedia – Alfred Adler