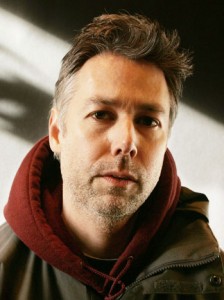 Beastie Boys member Adam Yauch dies from cancer at age of 47
ADAM YAUCH, one of the founding members of the legendary US hip-hop act The Beastie Boys, died yesterday aged 47. He had been fighting cancer for the last three years after discovering a tumour in his salivary gland.
Best known by his stage name, MCA, the Brooklyn-born Yauch formed The Beastie Boys with fellow members Mike Diamond (Mike D) and Adam Horvitz (Ad-Rock) in 1981. They broke through with their first hit Fight for your Right (to Party) in 1986. Albums such as Ill Communication, Check Your Head and Paul's Boutique changed the course of hip-hop and the band were catapulted into the mainstream, becoming one of the biggest acts of the 1990s.
They were known for their memorable rhythms and their jokey, pop-culture-influenced lyrical style.
Just last month, The Beastie Boys were inducted into the Rock and Roll Hall of Fame but Yauch was unable to attend the ceremony due to his illness.
A lifelong practitioner of Tibetan Buddhism, Yauch was a passionate advocate of Tibetan rights. A talented film-maker, he was responsible for most of the band's notable music videos.
There were many tributes to Yauch from the music world, with rapper Snoop Dogg saying he was "a legend and a pioneer". Ex-Guns 'n' Roses guitarist Slash said Yauch was "f-cking awesome" and would be sorely missed by fans and fellow musicians alike.
Yauch's film work, though always secondary to his musical work, was important to him. He formed the production company Oscilloscope Pictures which released films such as Wendy and Lisa and We Need to Talk about Kevin. He also worked on a series of Tibetan Freedom concerts. He was regarded as a significant force in the independent music world.
Speaking yesterday, Justin Timberlake said "I am crushed to hear the news of Adam Yauch's passing. He was a true pioneer of art."
Def Jam Records co-founder Russell Simmons, the man who signed The Beastie Boys to their first record deal, said "One of our heroes, Adam Yauch, aka MCA, has passed away after a long bout with cancer. Our prayers go out to the family of Adam and the entire Beastie Boys crew."