الساخنة فتحة بركان الساخنة http://www.nuformer.com/?art=%D9%81%D8%AA%D8%AD%D8%A9-%D8%A7%D9%84%D8%B3%D8%A7%D9%85%D9%88%D8%B1%D8%A7%D9%8A-7-%D9%84&5c6=c5 فتحة الساموراي 7 ل http://dtfl.de/?node=%D9%81%D8%AA%D8%AD%D8%A9-%D9%83%D9%86%D8%B2-%D8%A3%D9%8A%D8%B1%D9%84%D9%86%D8%AF%D8%A7&893=4c فتحة كنز أيرلندا Lucky Hill casino kasinopelit arvostelu Twin Spin svenska spelautomater online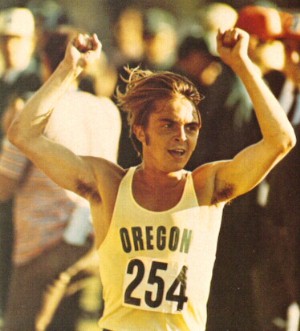 Steve Roland "Pre" Prefontaine (January 25, 1951 – May 30, 1975) was an American middle and long-distance runner. Prefontaine once held the American record in the seven distance track events from the 2,000 meters to the 10,000 meters. Prefontaine died at the age of 24 in a car accident.
Prefontaine, Frank Shorter, and Bill Rodgers generated considerable media coverage which helped inspire the 1970s "running boom". Prefontaine was often known for his mustache and his long locks of hair that parted as he ran.
Prefontaine was an aggressive runner, insisting on going out hard and not relinquishing leads. He was quoted as saying, "No one will ever win a 5,000 meter by running an easy two miles. Not against me." He would later state, "I am going to work so that it's a pure guts race. In the end, if it is, I'm the only one that can win it". A local celebrity, chants of "Pre! Pre! Pre!" became a frequent feature at Hayward Field, a mecca for track and field in the USA. Fans wore t-shirts that read "LEGEND", while those who supported other teams wore shirts with the phrase "STOP PRE" printed on a stop sign. Prefontaine gained national attention and appeared on the cover of Sports Illustrated at age 19. – read more