The Civil Wars – Barton Hollow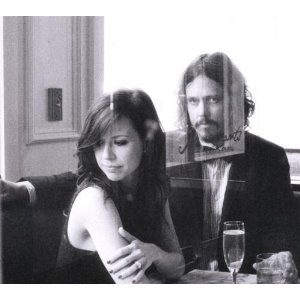 My Little Empire Review
I got The Civil Wars Barton Hollow because i say them on the tv one night and i thought that might not be too bad. Oh i was wrong. The Civil Wars "Barton Hollow" is a great album of folk/country songs. They fit into a new geane of music called Alt-County with the likes of Fleet Foxes, Bright eyes, Monsters Of Folk and The Low Anthem. They are in good company because the two singers (Joy Williams and John Paul White) realy work well togeather and bounce off each other so well. Check out the videos below. If you dont like either of these tracks below you are not into folk/country (alt-country) and you will not like this album. I think this is a great album and well worth the money. Go buy it. Now.    
Amazon Review
In February 2012, The Civil Wars – duo Joy Williams and John Paul White – won two Grammy Awards: Best Folk Album for their debut album, Barton Hollow, and Best Country Duo/Group Performance for its title-track. It's easy to hear why. Originally released in the States last year, said record's love-torn, life-worn songs have finally dragged their weary, tired bones across the Atlantic just in time to soundtrack the onset of spring – or, rather, the end of winter. Because, in these original songs – and even in a bonus track, a quirky yet elegiac take on Michael Jackson's Billie Jean – there's a both a sense of finality and new beginnings, the ebb and flow of life and love.
Much of this is down to the interplay between Williams' and White's vocals – soft, dulcet, tentative whispers of musical conversation that, alone, sound scared and vulnerable but, when they sing together, are stronger and more powerful. Nowhere is this more evident than on the record's highlight and centrepiece, Poison & Wine, a plaintive, forlorn swirl of conflicting emotions. "I don't love you," the pair sing in unison on its searching, wistful chorus, "but I always will" – and immediately that paradox comes alive through the aching, trembling, brittle frame of the song and the defiance of its lyrics and vocal delivery. 20 Years is an equally stirring and haunting tribute to the past that cuts heart strings with each pluck of the guitar, while the gentle, stirring chug of C'est La Mort drifts like ashes scattered onto a river.
It's not all tears and tragedy, though – the country jangle of the title-track, the neo-classical instrumental of The Violet Hour and the sparse waltz of Falling all add texture to the duo's takes on that ageless, ever-inspiring theme of love. A timeless, anachronistic record, Barton Hollow could be from 30 years ago, or it could be from 30 years hence. What's certain, though, is that you truly feel it in the here and now. –Mischa Pearlman – read original
Selected Tracks
The Civil Wars – Barton Hollow
The Civil Wars – Poison & Wine