Oldboy (2003)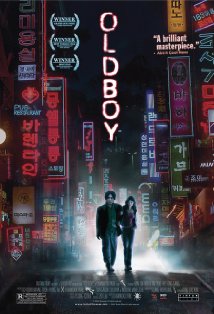 Amazon Review
Having knocked out judges at this year's Cannes, winning the Grand Prix Du Jury prize and championed by Tarantino, Park Chan-Wook's startling OLD BOY comes out on DVD in a fantastic two-disc set. Unsettling but ingenious and darkly comic, it's a revenge movie wrapped in a mystery that twists the nerves at every scene.
 Following a drunken spree, a businessman is arrested and imprisoned for 15 years, not knowing his crime or who his captors are. Suddenly, he's released and given three days to discover why he was shut away and who was responsible. A critical and box-office hit. Korean dialogue with English subtitles. — Click here to read the original article.
My Little Empire Review
Old Boy is the first part of a "Revenge Trilogy" that also includes "Symphony for Lady Vengeance" and "Symphony for Mr. Vengeance". All three have nothing got to do with each other except that they all include revenge in some way. Story wise you can follow it fairly easy even with the subtitles. There are a few twists and turns all through it but it is enjoyable. Yes there is extreme violence, yes there are subtitles and yes it is in Korean but dame it's good.
Old Boy Trailer
<- Back To Movie Selection Page