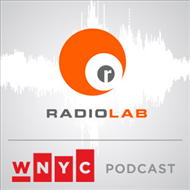 This is taken from a podcast from WNYC's Radiolab's podcasts about face blindness called "stranger in the mirror". It's very intresting and well worth a listen
Prosopagnosia or face-blindness is a disorder of face perception where the ability to recognize faces is impaired, while the ability to recognize other objects may be relatively intact. The term originally referred to a condition following acute brain damage, but a congenital form of the disorder has been proposed, which may be inherited by about 2.5% of the population. The specific brain area usually associated with prosopagnosia is the fusiform gyrus.
Please play the below podcasts from WNYC Radio Lads
please press play at the end of the line above to play podcast
The above podcast features, Oliver Sacks, the famous neuroscientist and author, can't recognize faces. Neither can Chuck Close, the great artist known for his enormous paintings of … that's right, faces.
Oliver and Chuck–both born with the condition known as Face Blindness–have spent their lives decoding who is saying hello to them. You can sit down with either man, talk to him for an hour, and if he sees you again just fifteen minutes later, he will have no idea who you are. (Unless you have a very squeaky voice or happen to be wearing the same odd purple hat.)
In this podcast, we listen in on a conversation Robert had with Chuck and Oliver at Hunter College in New York City as part of the World Science Festival. Chuck and Oliver tell Robert what it's like to live with Face Blindness and describe two very different ways of coping with this condition, which may be more common than we think.
The World Science Festival is an annual festival in New York City that pays tribute to imagination, ingenuity, and inventiveness. It's pretty much an all-star line up of fascinating talks and performances
Chuck Close
Charles Thomas "Chuck" Close (born July 5, 1940, Monroe, Washington) is an American painter and photographer who achieved fame as a photorealist, through his massive-scale portraits. Though a catastrophic spinal artery collapse in 1988 left him severely paralyzed, he has continued to paint and produce work that remains sought after by museums and collectors
Oliver sacks
Oliver Wolf Sacks, CBE (born 9 July 1933, London, England), is a British neurologist residing in New York City. He is a professor of neurology and psychiatry at Columbia University, where he also holds the position of Columbia Artist. He previously spent many years on the clinical faculty of Yeshiva University's Albert Einstein College of Medicine.
Sacks is the author of numerous bestselling books, including several collections of case studies of people with neurological disorders. His 1973 book "Awakenings" was adapted into an Academy Award-nominated film of the same name in 1990 starring Robin Williams and Robert De Niro. He, and his book Musicophilia: Tales of Music and the Brain, were also the subject of "Musical Minds", an episode of the PBS series Nova.