Private Eye slot http://03min.com/?art=%D9%81%D8%AA%D8%AD%D8%A9-%D9%85%D8%B5%D8%A7%D8%B1%D8%B9&a72=3b فتحة مصارع فتحة كرة القدم نجم فتحة بكرة الرعد http://www.mozmec.com/?art=%D9%81%D8%AA%D8%AD%D8%A9-%D8%A7%D9%84%D9%81%D8%A7%D9%83%D9%87%D8%A9-%D8%A7%D9%84%D9%83%D9%84%D8%A7%D8%B3%D9%8A%D9%83%D9%8A%D8%A9&35b=ab فتحة الفاكهة الكلاسيكية
If I was to put in here all the music I liked and disliked I would be here writing for a very long time. Also I would have never got this website up and running. I have listened to lots of music of the years. I have worked in music and DVD stores and my collection of digital music is up to 120 GB and climbing and not to mention cd's and vinyl. So I have put together a list below of great albums in my opinion. These are albums spreading back over the past 40 years or so from people like John Coltrane to Johnny Cash to Metallica. Some of these may not be for all tastes but give them a try you never know you just might like them.
Please feel free to email me any of your favourite albums that you think I should add to this site. Please fill out the form on the left hand side of this page.
Just click on the album cover to choose the album you would like to review. I have included a review from Amazon.co.uk and I have also included my own review.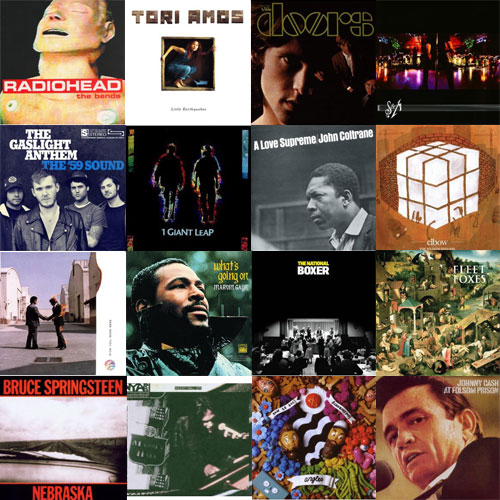 To read about more albums and what I thought of them please check out our blog or just 
click here
to go there now.
Featured in our blog is
Check out some of our Featured Pages



.