N.C.I.S.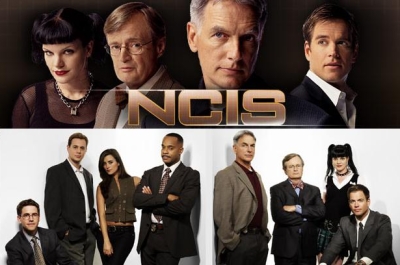 About The Show
NCIS follows a fictional team of Naval Criminal Investigative Service Major Case Response Team (MCRT) special agents headquartered at the Washington Navy Yard in Washington, D.C. It is described by the actors and producers (on special features on DVD releases in the United States) as being distinguished by its comedy elements, ensemble acting and character-driven plots.
NCIS is the primary law enforcement and counter-intelligence arm of the United States Department of the Navy, which includes the United States Marine Corps. NCIS investigates all major criminal offenses (felonies), those crimes punishable under the Uniform Code of Military Justice by confinement of more than one year, within the Department of the Navy. This can be seen when the "NCIS team" is frequently assigned to high profile cases such as the death of the President's military aide, a bomb situation on a U.S. Navy warship, the death of a celebrity on a reality show set on a USMC base, terrorist threats, and kidnappings.
The "NCIS team" is led by Special Agent Leroy Jethro Gibbs (Mark Harmon). Gibbs' team is composed of Special Agent and Senior Field Agent Anthony DiNozzo (Michael Weatherly), Special Agent Timothy McGee (Sean Murray) and Special Agent Ziva David (Cote de Pablo), who replaced Caitlin "Kate" Todd (Sasha Alexander) when she was shot by Ari Haswari (Rudolf Martin) at the end of season two. Ari was then killed by his half-sister Ziva at the beginning of season three. The team is assisted in their investigations by Chief Medical Examiner Donald "Ducky" Mallard (David McCallum), Forensic Specialist Abigail "Abby" Sciuto (Pauley Perrette) and Assistant Medical Examiner Jimmy Palmer (Brian Dietzen).
NCIS is currently led by Director Leon Vance (Rocky Carroll). The first Director seen in the series, Thomas Morrow (Alan Dale), left after being promoted to Deputy Director of DHS. Jenny Shepard (Lauren Holly) was appointed Director after Morrow; she was killed in a shootout at the end of the fifth season, thus making Vance the director of the whole organization.
The Cast
Mark Harmon as Special Agent Jethro Gibbs
Michael Weatherly as Special Agent Anthony DiNozzo
Pauley Perrette as Abby Sciuto
Sean Murry as Special Agent Timothy McGee
Cote De Pablo as Ziva David
Favourite Quotes
Gibbs: "Rule number three: Don't believe what you're told, double check." Kate: "Should I write these rules in my Palm Pilot or crochet them on pillows?"
---
Tony: Did you know in Arabic, Sahara means 'desert'? So really, the Sahara Desert is Desert Desert…lots of sand.
---
Ziva: Why are you here?
Tony: Couldn't live without you, I guess.
Ziva: You should have stayed away.
Tony: Okay, tried. Couldn't. Just so you know, I've been given some kind of truth serum, so if there's any questions you don't want the answers to…
---
Gibbs: No costume this year Abbs?
Abby: Oh, after last year's Jonas Brothers debacle, Vance banned all costumes … McGee, skinny jeans … didn't work.
---
Gibbs: "Rule number three: Don't believe what you're told, double check." Kate: "Should I write these rules in my Palm Pilot or crochet them on pillows?"
---
Abby: (to McGee) "Rule number eight is gonna save you McGee!"
Tony: "Never date a co-worker? "
Ziva: (to Tony) "Never go anywhere without your knife. "
Tony: (to Ziva) "Thought that was nine."
Gibbs: "Never take anything for granted."
Abby: (to Gibbs)"Correct El Jefe. But then again you did make up the rules."