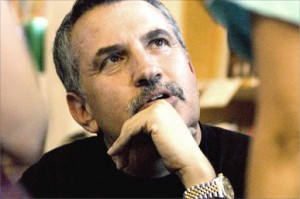 The world is flat, well it's very small also. Watch this video/talk on globalization by Thomas Friedman and it will blow your mind. It is Long but well worth the look. If not look it up on MIT on Itunes university on Itunes for an mp3 of this. 
The World Is Flat: A Brief History of the Twenty-First Century is an international bestselling book by Thomas Friedman that analyzes globalization, primarily in the early 21st century. The title is a metaphor for viewing the world as a level playing field in terms of commerce, where all competitors have an equal opportunity. As the first edition cover illustration indicates, the title also alludes to the perceptual shift required for countries, companies and individuals to remain competitive in a global market where historical and geographical divisions are becoming increasingly irrelevant.
Friedman himself is a strong advocate of these changes, calling himself a "free-trader" and a "compassionate flatist," and he criticizes societies that resist these changes. He emphasizes the inevitability of a rapid pace of change and the extent to which emerging abilities of individuals and developing countries are creating many pressures on businesses and individuals in the United States; he has special advice for Americans and for the developing world (but says almost nothing about Europe). Friedman's is a popular work based on much personal research, travel, conversation, and reflection. In his characteristic style, he combines in The World Is Flat conceptual analysis accessible to a broad public with personal anecdotes and opinions.
The book was first released in 2005, was later released as an "updated and expanded" edition in 2006, and yet again released with additional updates in 2007 as "further updated and expanded: Release 3.0." The title was derived from a statement by Nandan Nilekani, the former CEO of Infosys. The World is Flat won the inaugural Financial Times and Goldman Sachs Business Book of the Year Award in 2005. – read more