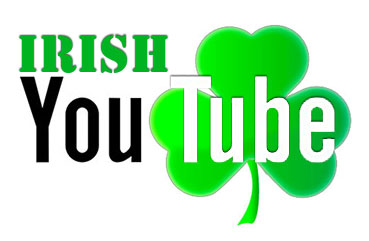 Welcome to the Irish YouTube page. Well maybe not YouTube but here are just some of the most viewed Irish related videos online today. I could have included father ted here but I could not embed them in this page. There are lots more I could put in there also. Please fill out the comment area at the bottom of the page with your suggestions and I will add them to my page. I hope you like the videos I have chosen.
Guy falling on Snow / Ice in Dublin
The Late Late Show – John Conneely
Yu Ming is Ainm Dom
Tommy Tiernan Live – Fire and Unemployment
Irish Spiderboy
Irish Garda very funny
Nob Nation
Cavan Man and his Ford Escort
Mario Rosenstock On the Late Late Show 2010
Cork Flashmob Let Mr Blue Sky In
Danny Boy – Muppets
I know the muppets are not irish but it's o' Danny boy
The Gummy Bear Song – Irish Version
I also know that this is not an irish video but the gummy bear is speaking irish and he is a gummy bear.
Mike Murphy Pranks Gay Byrne Back In 1982
Jedward "Lipstick"