1 Giant Leap – 1 Giant Leap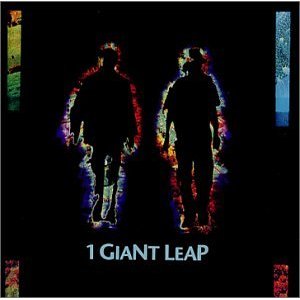 Amazon Review
Jamie Catto and Duncan Bridgeman are the co-producers of 1 Giant Leap, although it's the latter that has the hands-on role of multi-instrumentalist, recordist and mixologist, providing each song's backbone. The duo jaunted around the world, snatching vocal performances from mainstream pop artists as well as masters of the more traditionally "purist" folk forms, the policy being to record each guest with a laptop, in or near their homes. There was the obvious danger of Deep Forestation, but at least 1 Giant Leap have engaged in active collaboration rather than long-distance sampling.
Most of the tracks are homogenised into a 4/4-beat, programmed backing, with all the ethnic elements arranged neatly around this central pulse. On "My Culture" this results in a frightening face-off between the rapping conviction of Maxi Jazz and the bland pop penetration of Robbie Williams, a perverse presence indeed. "The Way You Dream" risks more, with Bollywood queen Asha Bhosle paving an incandescent way for Michael Stipe's fragile warble, the piece rising through three movements in epic fashion. Other highlights include Baaba Maal's striking call to prayer on the spacey-wafting "Dunya Salam", Arrested Development's Speech intertwining well with Neneh Cherry on "Braided Hair" and the more involved fusion of "Passion", with Michael Franti intoning poetry over massed voices, drums and wooden xylophones. –Martin Longley click here to read original article 

My Little Empire Review
So here's the pitch, two guys from England go around the world with their Apple Mac to record music directly on to their computer. So they get loads of musicians from India, Africa and all over to play different instruments to a tune they have in their heads. Then they go and get Maxi Jazz (Faithless), Robbie Williams(Take That) Michael Stipe's (R.E.M.), Baaba Maal, Neneh Cherry, spearheads Michael Franti and Denis Hopper to all sing or contribute to this album in some way. So what is the leap? The leap is that none of the people that you hear on this album ever sing together in the same room/studio and some never even leave their own sitting room. So what you get is a great album and some great track like "The Way You Dream" on which Bollywood queen Asha Bhosle sings in a park in India while Micheal Stipe (recorded at a later date) sings from his house in Seattle in the US. This has to be heard to believe how good this is. Take the leap.
Stand Out Tracks:
The Way You Dream
My Culture
All Alone (on Eilean Shona)
Braided Hair
For Lousie
<- Back To Album Selection Page